The Starksboro Road Crew consists of three full-time employees: Josh Martell (Foreman), Paul Porter, and Robert Briggs.
Our Road Foreman is a working foreman position.  They are responsible for all aspects of maintaining the town roads. The position involves planning work projects, purchasing necessary supplies, supervising the road crew, and skilled, technical work in the maintenance, repair, and construction of town roads and facilities.
The foreman is expected to lead, teach, and supervise the road crew and must be familiar with all the town's vehicles and equipment and understand how to operate them safely and efficiently.
The position requires good judgment to ensure the safety of the public and town employees. (Full job description)
Starksboro has 43 miles of roads to maintain with most being unpaved roads including Class 3 and 4 portions. 
The Town Garage is located on VT Route 116 just north of Starksboro village. 
***Starksboro roads are posted from 2/16/23 until 5/15/23. Please contact the road foreman with any questions. ***
Driveway Accessibility Permit application  Overweight Permit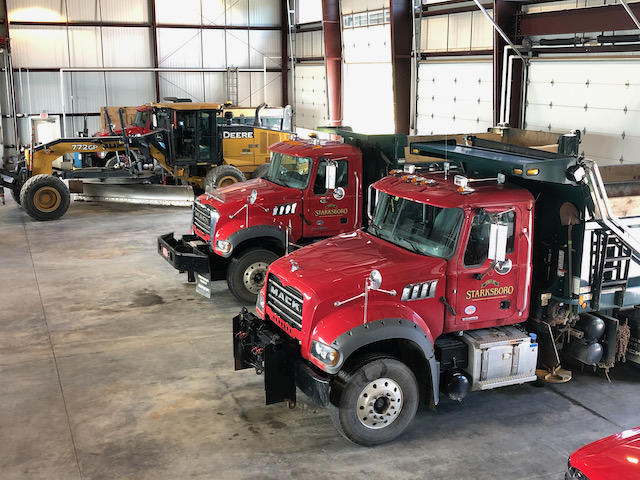 Road Foreman
Josh Martell
802-453-2319 office
802-578-4629 mobile
roads@starksborovt.org 
Garage Hours
Mon - Thurs