The Starksboro Volunteer Fire Department serves the community via the main Fire Station north of the village off Route 116 and with a truck that is housed at the Fire Station #2 in South Starksboro off Jerusalem Road. 
2023 Officers: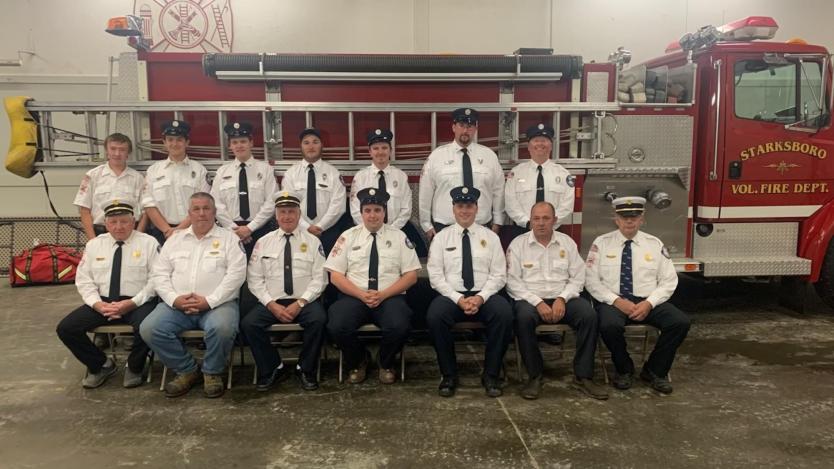 Chief Tom Estey
1st Asst Chief Tony Porter
2nd Asst Chief Matt Estey
1st Captain Eric Cota
2nd Captain Ryan Lee
Lieutenant Ryan Senna
Congratulations to Everyone!
In 2022 we had 399 training hours. We had 120 more training hours in 2022 than in 2021. Great job to everyone on their hard work and endless dedication!
If you are considering in joining and being a part of Starksboro Fire Department, message our Facebook page and we will get in touch with you!
Starksboro Volunteer Fire Department | Starksboro VT | Facebook