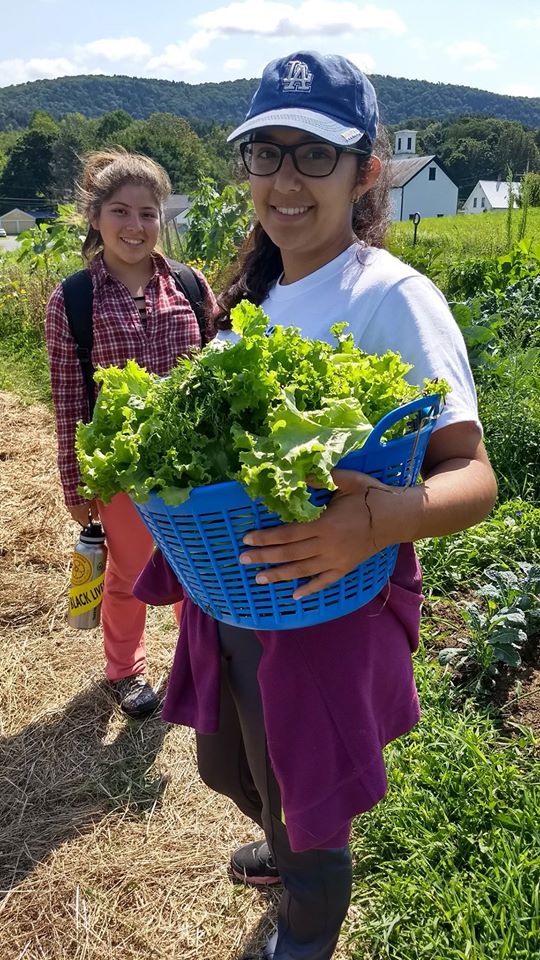 The Starksboro Community Garden sits in the heart of Starksboro Village behind the Town offices. Established in 2008 by volunteers, it has grown in size over the years to 27 plots and continues to expand as interest in gardening increases. Each plot is approximately 14 x 20 feet. A small fee for each plot helps pay for garden inputs such as compost and straw mulch. The community garden is made up of people from Starksboro and surrounding communities who manage it together as a cooperative. To help keep it running smoothly everyone is asked to work a few hours each season on shared tasks including mowing the common pathways, spreading mulch, turning compost, and other projects to benefit the whole garden.
The community garden is made up of gardens grown for personal use, teaching gardens for preschoolers, and gardens where food is grown by New Community Project to supply the weekly Food Share program at the Baptist Church.
The garden is perched at the crest of a small hill and offers a perspective of the historic village rarely seen by others in the community. The garden is a beautiful and peaceful spot with abundant flowers and vegetables and is open to all members of the community.
For any questions about the garden please contact the garden coordinator.