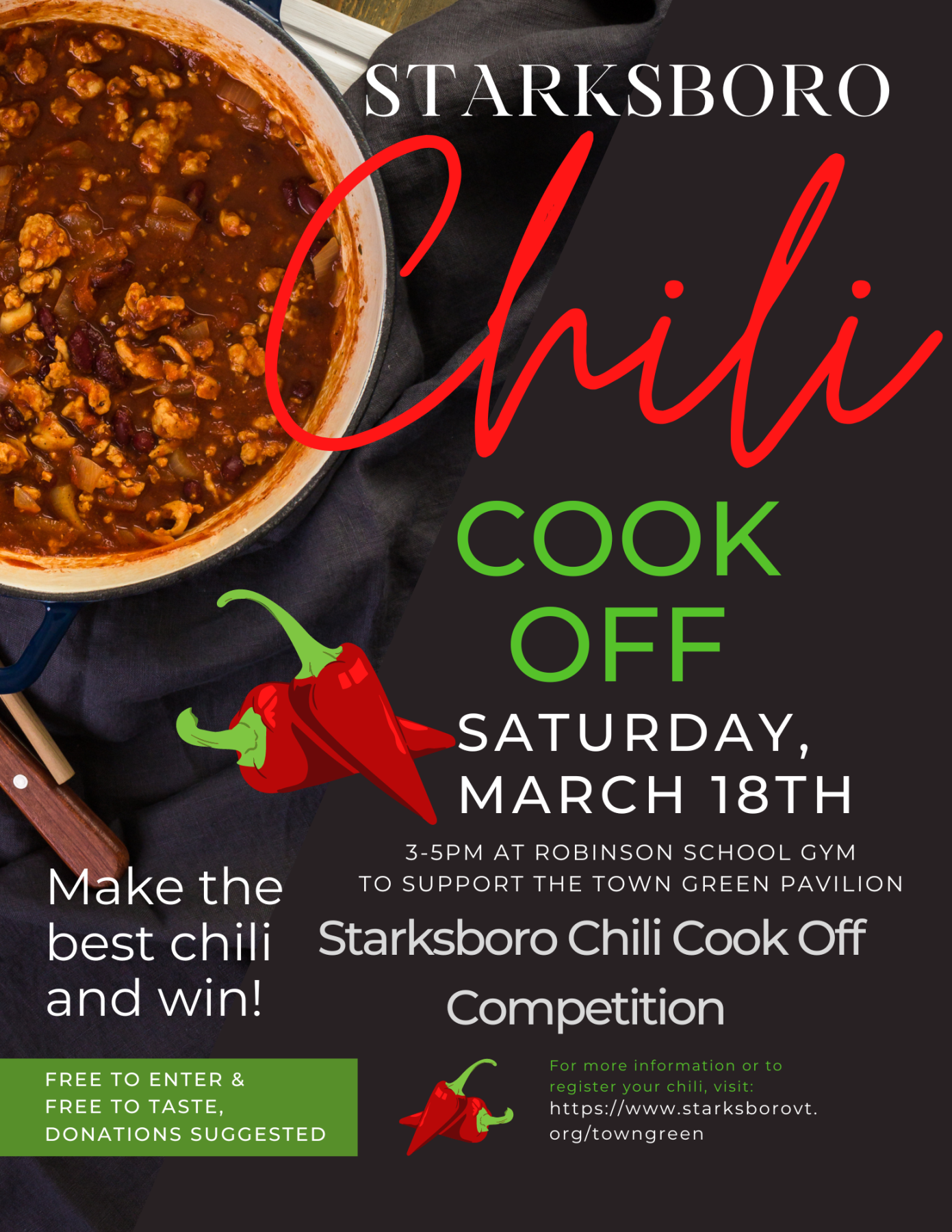 Join us March 18th, from 3-5PM in the Robinson School Gym. To compete in the chili Cook-Off, please register in advance. It's free to enter and free to eat. Donations to the Town Green Pavilion are suggested and are tax deductible. Checks can be directed to the Town of Starksboro memo: Pavilion or payment by credit card can be accepted here. 
There will be food and fun for all ages! Bring your gear for outdoor adventures (weather dependent) and enjoy some good ol' family fun!  
To enter the Chili Cook-Off, please register in advance so we can be ready for you! 
https://forms.gle/GiBLghauDDgNrErH6
Do you prefer making sweets? 
We'll also be having a Bake Sale to raise funds for the pavilion. We welcome your contributions! Please use the link above to sign up.
Thank you!
Pavilion Volunteers,
Peg, Susan, Carin